Perfection is the best way to describe the tropical weather on Barbados. Year round the average daily high is 86°F/30°C. Nighttime temperatures are slightly cooler. The trade winds provide the island with continuous refreshing breezes. While it frequently rains, the average rainfall is less than ¼ inch per day.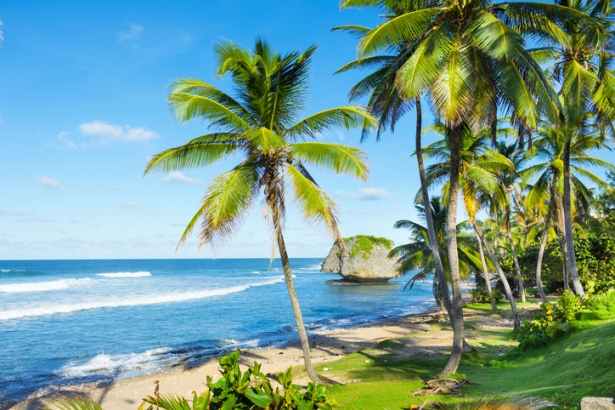 Off-the-chart comforts are par for the course in Barbados. Catering to an elite clientele is a Barbados specialty and it can be seen in a variety of high-end accommodations around the island. From the poshest and private luxurious hotels and resorts to more casual guesthouses, including bed and breakfast accommodations, there is something for every visitor. Wherever you stay, Barbados hospitality is sure to exceed your expectations.
Barbados is an epicurean's dream come true. If your appetite for adventure means visiting Barbados for the food, many people take advantage of the special gastronomical vacation packages for formal and casual dining experiences. Whether you prefer to explore the top Zagat-rated fine dining restaurants or the more casual eateries and street food vendors, either end of the culinary spectrum and everything in between offers tantalizing and unforgettable taste sensations.
You'll discover that whatever your heart desires can be indulged in while vacationing on Barbados. From one end of the island to the other, pleasure and adventures await – whether you prefer extreme sports, extreme pampering or both. Whether you wake up when the sun goes down and want to experience the vibrant nightlife or your preference is an early morning round of golf or a hike through the mountains. If your pleasure is shopping, Barbados is a duty-free shopping paradise where you'll discover only the highest quality products. You simply cannot go wrong no matter what your vacation dreams include.