Dominican Republic Weather
Average temperatures in the Dominican Republic range between 78°F and 88°F (25°C and 31°C). As you would expect, the cooler temperatures are from November to April, while the warmest are May to October.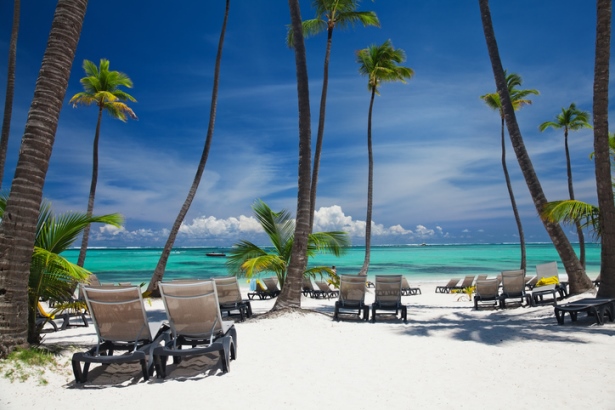 DOMINICAN REPUBLIC AMENITIES
With a telephone system that functions much like the systems in the U.S. and Canada, staying connected during your visit to the DR is much easier than other parts of the Caribbean. Many hotels feature WiFi as a standard amenity whether you stay in one of the smaller hotels or one of the internationally known resorts. Wherever you choose to reside during your stay in the Dominican Republic, you'll find the island abounds in the comforts you would expect from such a warm, welcoming island.
Dominican Republic Flavors
West Indian and Spanish flavors dominate the food scene, however, there is a rich selection of international culinary choices throughout the island.
DOMINICAN REPUBLIC ACTIVITIES
From the cultural curiosities of the new world's oldest city, Santo Domingo, with its cobblestone streets and Spanish history, to the number one golf resorts in the Caribbean and South America, you can expect exceptional world-class amenities in the DR. Shopping is a favorite pastime with gems, Dominican rum, cigars and an abundance of art galleries to explore. Scuba diving also draws many visitors to the DR. The colorful displays of tropical fish under the water are as breathtaking as the sites on terra firma. With festivals, dancing and a general air of celebration, you are certain to enjoy all the DR has to offer.