The Caribbean island of Barbados has 365 days of warm and sunny weather making it the perfect place to do some beach hopping. All beaches are public and 100% free, so whether you're into swimming, snorkeling or surfing, there is something for everyone.
It was hard to choose, but here are our top picks.
Miami Beach
A south side beach near the fishing village of Oistins, Miami Beach is 250 yards of white sand, gentle waves and clear water; It's ideal for relaxing and swimming. It's also a popular spot for both locals and tourists. On site amenities include umbrella and chair rentals. Water sports, food and beverages are all available nearby.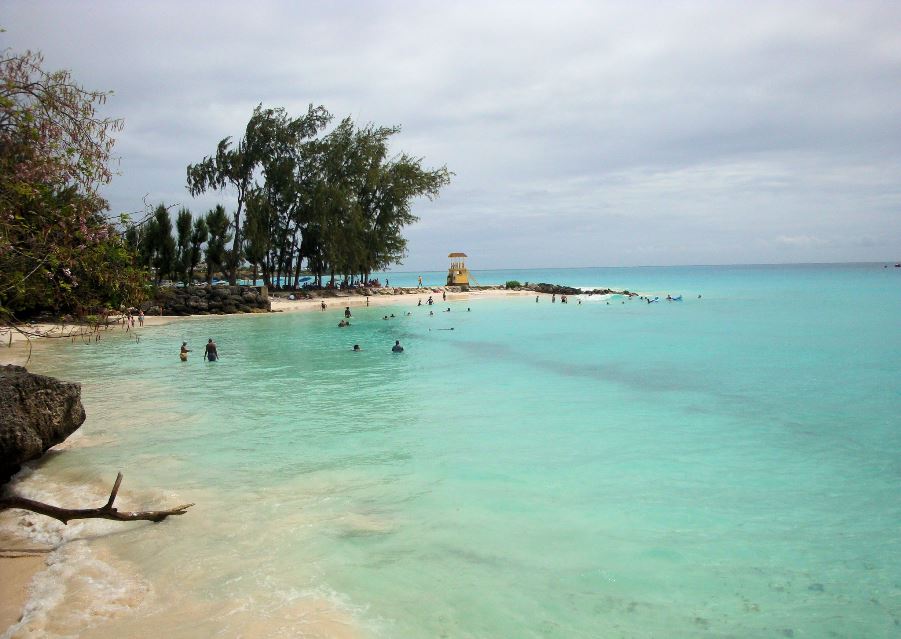 Carlisle Bay
The crescent shaped Carlisle bay is located near Bridgetown on the island's south west coast. There are 6 shipwrecks in this bay making it an excellent snorkel and dive spot. All beaches along the bay (Adventure, Browne's, and Pebbles) have soft white sand and tranquil turquoise waters; It's a top spot for lounging and swimming. You'll find easy access restrooms, chairs, umbrellas, restaurants and water activities as there are a few public facilities, lively beach clubs and hotels situated along the bay.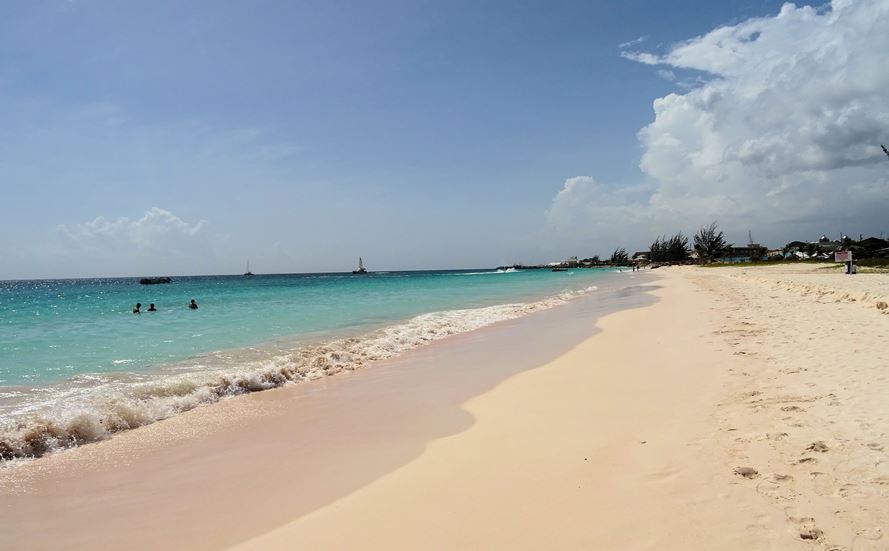 Bathsheba
This small fishing village located on the east coast is home to the Soup Bowl, a prime spot for surfing in the Caribbean. On the shore you'll find huge ancient coral rocks and foamy waves rolling in creating some great photo ops. There are also some shallow pools naturally made of coral rocks near the shore which are great for chilling and are locally known as "Barbados' answer to a hot tub". This beach had strong rip tides and undertows so swimming is not recommended. There are also plenty of local bars and restaurants right on the beach. Be sure to grab a meal of some fresh fish and have a Banks beer during your visit.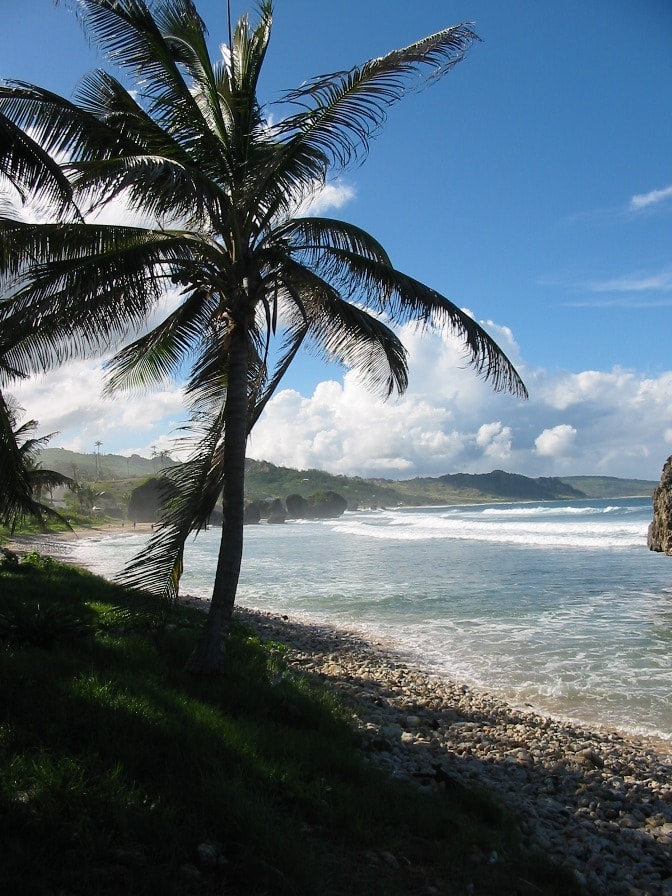 Cattlewash Beach
Also, located on the east coast, north of Bathsheba, Cattlewash beach is a long stretch of dark sand and rough waves pounding the coastline. Swimming is not recommended here but it's great for surfing. For those less adventurous, it's a wonderful spot for long beach strolls and soaking up the scenery.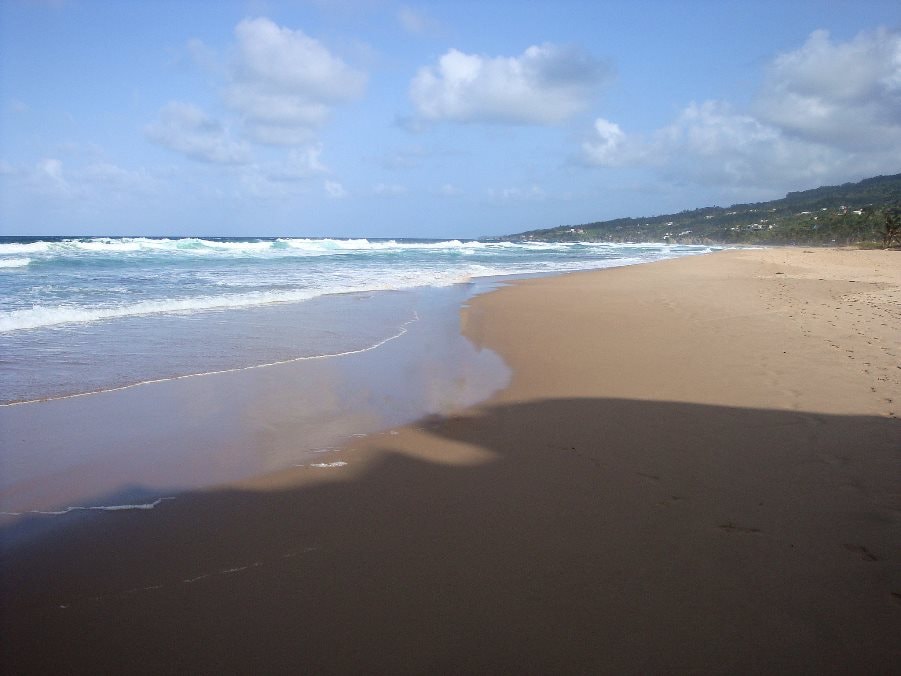 Mullins
The west coast of Barbados is known as the platinum coast. It's famous for golden sand, calm and clear waters; Mullin's beach is perhaps the most frequented of these and is well suited for swimming. There's also a buzzing beach bar that serves plenty of local dishes and has live entertainment on some evenings.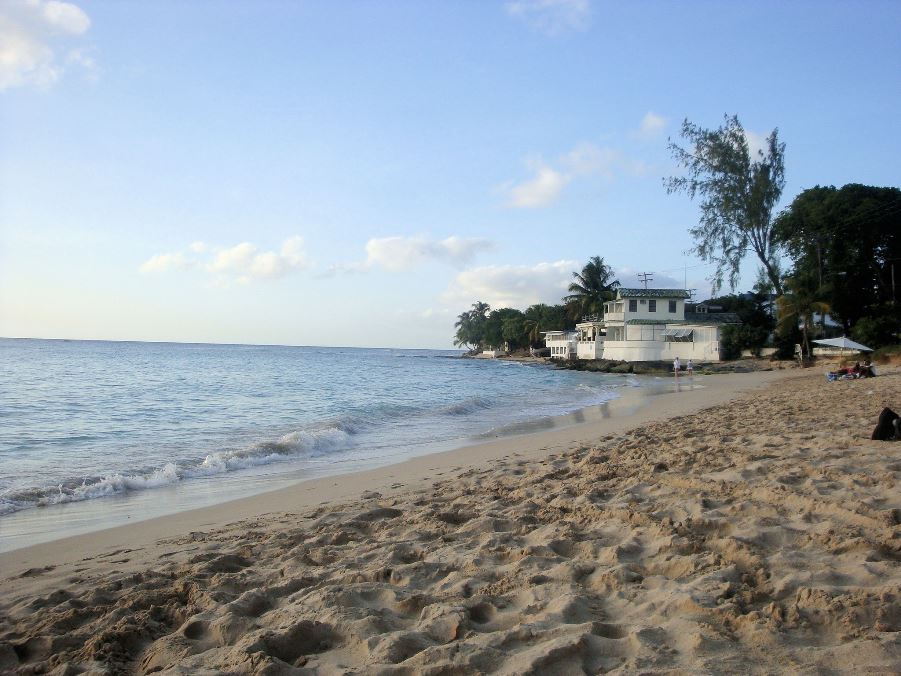 Crane Beach
Easily labelled as of Barbados' most beautiful beaches, here you'll find azure waves gently crashing on light pink sand against a cliff and palm tree lined coast. This south-east coast beach has waves suited for boogie and body boarding but there also some sheltered areas that are great for swimming and bathing.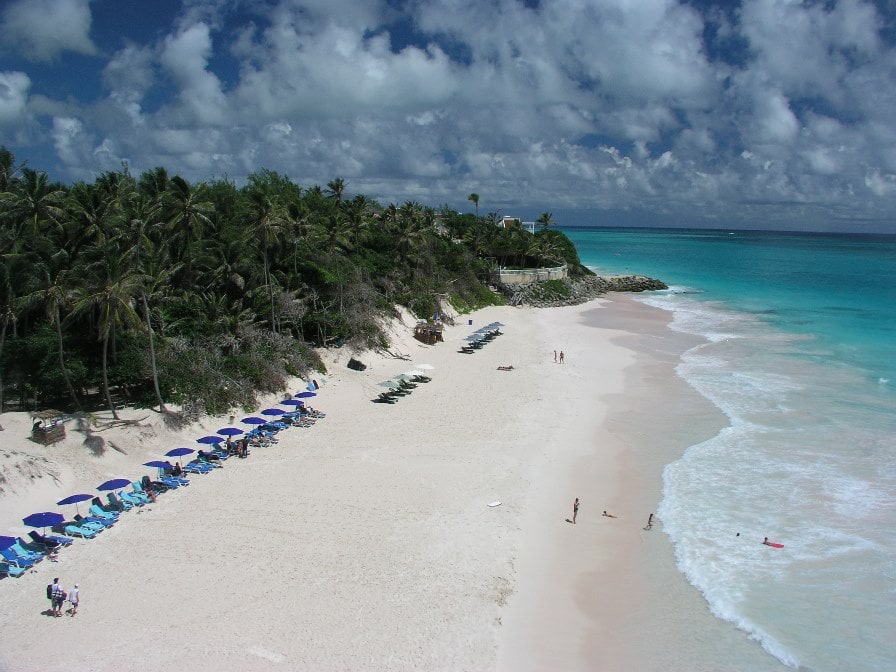 Now go on and check them out yourself! You won't regret it!
Tags:
beach activities
caribbean beaches